About Blackrock Denture Clinic
Blackrock Denture Clinic is a family run business started by Mr. Gerry Field in early 1970s. Gerry was a Dental Technician for 59 years before retiring in 2009. But he has left an ever lasting legacy in Blackrock and beyond for the amount of smiles he put on peoples faces.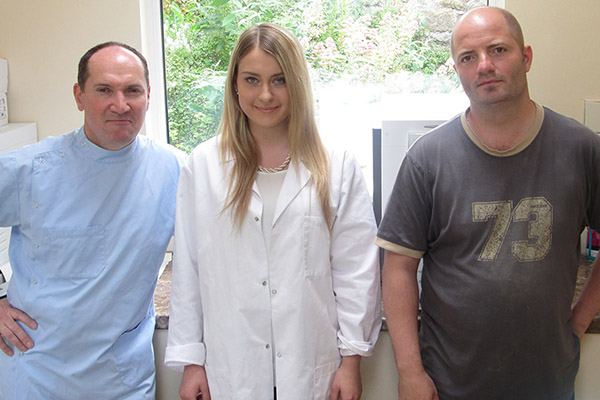 Since retiring and leaving the business to me, his son Brian, I have completed a large renovation of the laboratory part of the building and we have also built a new Dental Clinic with an operational Dental Chair on site.
I am looking forward to continuing to produce high quality, well fitting, aesthetically pleasing and comfortable natural looking dentures. Even the most nervous of patients feel comfortable and relaxed in our new bright and spacious Clinic.
Brian Field C.D.T.
I am Brian Field a qualified Clinical Dental Technician with a Postgraduate Diploma in Clinical Dental Technology from Trinity College, and the Dublin Dental University Hospital.
I am a member of the Dental Council of Ireland, and I am also a member of the Clinical Dental Technicians Association of Ireland.